Entrepreneurs travel a path that's long and challenging
But you don't have to do it alone
Entrepreneurs Supporting Each Other
What kind of support do entrepreneurs get here? Whatever kind they need
Entrepreneurs' Organization – EO for short – was founded in 1987 to enable entrepreneurs to grow and learn from one another so they can enjoy more professional and personal success. Created and run by entrepreneurs, today we have over 180 chapters in 58 countries, each operated by entrepreneur volunteers according to our organizational guidelines. The EO Israel chapter was founded in 2013 and has over 50 members.
As every entrepreneur knows, even a good idea can end in disappointment. On the road to success are endless obstacles, dilemmas and daily ups and downs. EO is a platform unlike any other: it allows members to share knowledge, experience, uncertainties and hard-earned lessons.
On top of the professional content that members receive, they can also access a global network of business owners who serve as an inexhaustible well of real-world wisdom, understanding and guidance.
What Is It like to be in EO?
Our Israeli chapter members would be happy to tell you
There aren't enough hours in the day as it is
Here's why EO is worth some of your precious time
The Monthly EO Forum
Each month, you'll meet with a regular group of 6-9 peers who share everything about their lives and businesses in complete confidentiality. This is a place free of criticism or judgement, your own private board for every aspect of your professional and personal life.
Learning and Networking Events in Israel
Attend insightful talks and other activities right here in Israel. We host speakers from the EO Israeli chapter, EO members from abroad, and people from outside our organization altogether.
International Conferences and Events
We organize amazing events at some of the most beautiful locations in the world, where you'll learn form some of the world's most interesting speakers and entrepreneurs.
Advanced Learning Programs Especially for Members
Join fellow EO members from around the world for short, intensive programs at institutions like Harvard, Wharton and the London Business School.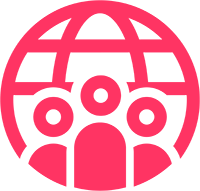 A Community Both Local and Global
With over 13,000 entrepreneur members worldwide, you'll have a chance to reach a CEO or senior manager in practically any company. All EO chapters operate according to the same guidelines, and they're all connected via the EO website and apps. Members are happy to help each other – in fact, that's what EO is all about.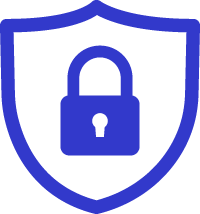 A Safe, Secure Place to Be
Confidentiality and no solicitation are two bedrock principles of EO. These rules are strictly followed at every EO meeting or event in the world – no exceptions. You can say what you want without fear of regretting it later.
Why Join EO?
Sharing and Support
As entrepreneurs, we need friends and associates who speak our language and understand our challenges because they went through them themselves. In EO, you'll find a network of strictly confidential and judgment-free support that will be with you for the long haul. And you'll be called on to be there for your fellow members, too.
A Chance to Grow
EO events and special learning programs will provide you with an opportunity to grow alongside people like you – men and women who understand you and want to assist with whatever aspect of your life you need help with.
A Strong Network
As entrepreneurs, it's not always easy to find people who "get it" – who fully understand what we go through every day. With so much in common, EO members often create strong connections with each other that endure for many years. Members find mentors in the EO peer group and become mentors themselves.
Who Can Join?
The requirements are the same in all EO chapters around the world
In order to join EO, you have to be the owner, founder or majority stakeholder of a business with:
A minimum of $1.5M in the most recent fiscal year
OR

Either privately-raised funds of at least $2M or publicly-raised funds of $5M, and at least 10 employees
We will also meet with you to tell you more about EO and to get to know you better. If after the meeting you feel like we're a good match for you (and vice versa), you'll be invited to join.
Payment is required to join EO.
Membership Fees
EO is a non-profit organization whose goal is to support entrepreneurs and connect them to each other. Membership fees enable the Israeli chapter and the global organization to organize activities and offer high value to members locally and globally.
The vast majority of activities in the Israeli chapter are conducted by member volunteers on the chapter's board and at the various functions that the chapter hosts.
New members get a $500 voucher for any international EO event that is valid up to two years after joining EO.
Prices are for a full fiscal year starting on July 1st. When a new membership does not coincide with the beginning of a fiscal year, annual fees are prorated.
Membership fees are tax deductible
The Israeli chapter's budget is transparent and available to all members.
First Year Fees
$2,500 + ₪1,750
Setup Fee
$2,470 + ₪4,700
Annual Membership
Fees for second Year & Onwards
A Few Words from Our Members
Meet…
FOUNDER & CEO, QNVISION
המייסד והמנכ"ל של חברת QnVision מאז 2009, מרצה ומומחה בליווי מנהלים בעולמות המשא ומתן. 20 שנה של יזמות עסקית במגוון תחומים.